Merchant Services

NorCal Business Pros provides a robust set of merchant account services to help your business grow. Our merchant services include Visa, MasterCard, American Express, Discover, Debit, CheckPoint check services and much more. We can also offer business cash advances to qualified merchants.
Every merchant account includes:
Free equipment and setup
5 page Semi-customized Website (non-eCommerce and hosting starting at $10/month)
Complimentary setup, configuration & integration of up to 3 social media profiles
NEW – SmartPhone Swipe
Phone Swipe – the newest mobile credit card processing solution from NorCal Business Pros. Phone Swipe transforms your smartphone into a credit card terminal, allowing you to take your business to your customers, wherever they are.  More affordable than competing products, we offer wholesale interchange pricing with our solutions.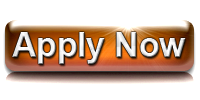 *Phone Swipe is currently available only in the U.S.